At Lethal Lash Beauty we offer both face and full body waxing using the highest grade professionl wax. We have over 14 years experience in face and full body waxing. Please follow these tips to ensure that you have best and most comfortable waxing experience in our studio.
Don't shave for about 2 weeks before your wax. Hair should be about 1/4 inches long at the time of your wax appointment.
Exfoliate 1-2 days before your appointment, exfoliate really well in the shower to loosen up dead skin and lift trapped hairs. We recommend using an exfoliation glove. These gloves can be tossed in the washer to keep them. You can begin exfoliating again 48 hours after your wax.
Avoid Tanning beds or exposure to sun 24-48 hours before and after your wax.
Discontinue Retinol 2 week prior to your wax.
Face
Brow ………………………. $16
Lip …………………………..$16
Brow & Lip ………………..$29
Chin …………………………$16
Nose ………………………..$16
Side Burn ………………….$20
Face ………………………..$55
Body
Bikini ………………………$35
Extended Bikini ………..$45
Brazilian ………………… $70
In-Betweenie ………….. $55
Bum ……………………… $25
Chest ……………………..$25
Stomach ………………… $30
Chest & Stomach ……..$50
Back ………………………$55
Fingers & Toes …………$10
Under Arm …………….. $20
Full Arm ………………… $45
Half Leg …………………$45
Full Leg ………………….$70
Waxing Tips
Waxing is a great way to prevent ingrown hairs because the process removes dead skin from the surface, making it less likely hair will be trapped beneath the skin. Waxing also thins the hair since it is pulled from the root so less hair will be growing back.
Read More »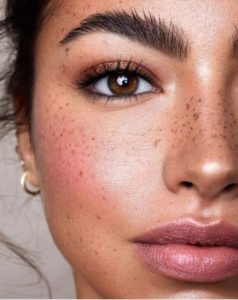 Waxing
Achieve your best full brow by defining the shape and filling your brow.
Read More »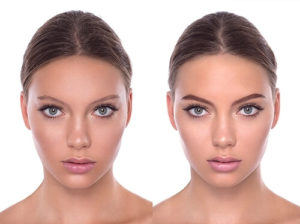 Waxing
Henna brows are a natural eyebrow tinting with a tattoo effect on the skin. This tint can last up to 6 weeks and is free of ammonia, lead or peroxide. This service is vegan and cruelty free. Henna brows do contain a vitamin complex and and proteins to strengthen hair and promote growth and restore natural shape.
Read More »